How
Buying

Works

Blacktown Markets Online makes the whole process simple. Simply create a free ad on Blacktown Markets Online's platform and sit back and wait for sellers to make you offers.

The atmosphere of physical markets is exciting and a great way to pass part of your weekend enjoying the interaction of artisans, creators, second-hand goods sellers and the wonderful culinary delights. But you may not find what you seek, or you may not be able to make it because of inconvenient times or the weather. So advertising what you seek on Blacktown Markets Online is a new convenient way to find what you need.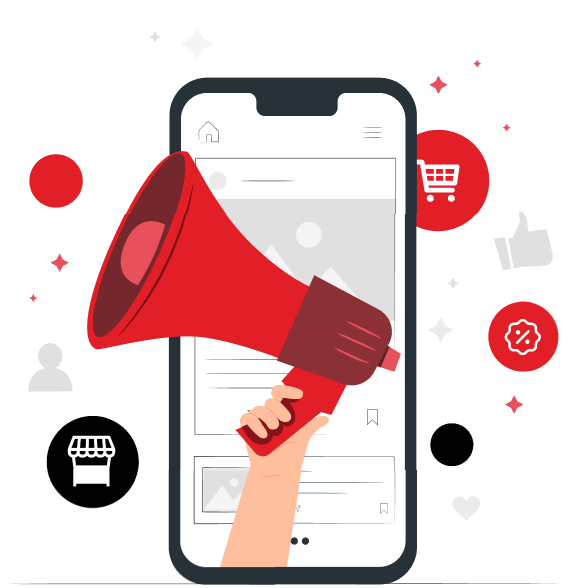 What can you
advertise?
You may be wondering what items you can look for on Blacktown Markets Online. Well, almost anything. The only limit is your imagination.
For example, the following are the high level categories:
Artworks
Baby Essentials
Books, Movies and Music
Business Supplies
Clothing, Shoes and Accessories
Collectibles
Electronics
Health and Beauty
Hobbies
House and Garden
Industrial Supplies
Jewellery
Motor Vehicles and Parts
Sporting Goods
Toys
Watches
If what you seek fits into these categories, you can Blacktown Markets Online it.
Simple buying
process
Blacktown Markets Online makes the buying process simple and convenient. No longer do you need to waste time. Simply create an account and start posting what you're seeking. You do not need to worry about others accessing your personal details. Blacktown Markets Online is security conscious and no personal details are available to other site users. Only your name and your suburb will be shown so sellers can get an idea of where you need an item posted to/delivered.
You will be able to chat with sellers via a chat box, so your email and phone number won't be shared. For added security, all payments are through the website. This removes the risk of meeting a stranger to hand over cash.
Buying on Blacktown Markets Online is as EASY as:
1

Create an Account.

3

Creating an ad and setting a budget.

5

Making a decision.

7

Deciding whether to pick up the item in person, or having it delivered or posted.
2

Filling out your details.

4

Going through the items offered by sellers.

6

Paying for your item through the website.
Remember, your budget is a price guide for sellers. You may decide to buy an item for more or for less. It is totally your decision.
Customer
Service
Blacktown Markets Online is all about customer service. It is our number one priority to protect you from fraud and any other incidents. Where you do not receive an item paid for, contact us. We will go into bat for you and chase up the seller. Blacktown Markets Online can suspend the seller from the platform if need be. This works in a similar way to other sites and apps, so you never need to worry if something goes wrong on Blacktown Markets Online
So what are you waiting for? Give it a try. You have nothing to lose. No longer do you need to leave home to find what you are looking for. Sign up now and post an ad with your budget to find the items you need.
Blacktown Markets Online only takes 10% of any successful sale, from the seller, via the platform.